Make the switch to a greener architectural solution!
On the heels of the recent COP27 summit, faster and more ambitious plans to protect our environment have been proposed. But to get to carbon neutrality it requires a collective effort to achieve this. It is therefore important that greener and lower carbon architectural solutions are developed to support in this global effort. EchoTone a P.E.T. Felt panel system is a lightweight acoustic absorber. It is therefore a sustainable choice more designers and architects are using in commercial spaces to achieve these cleaner and greener goals.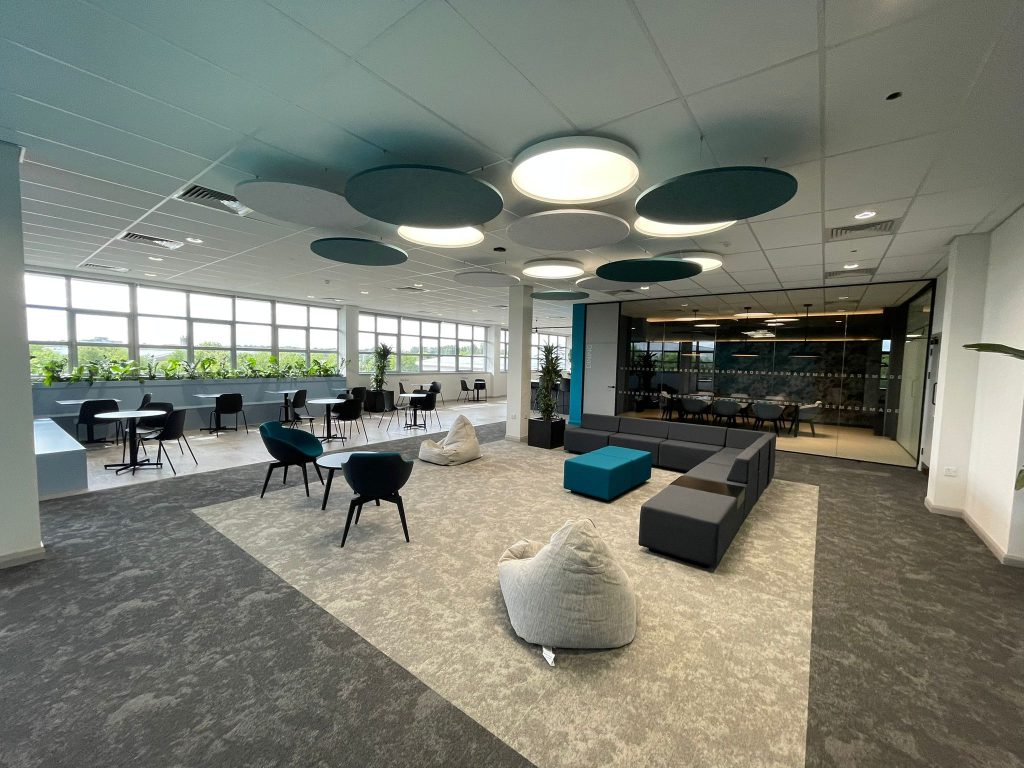 WHAT IS ECHOTONE?
EchoTone's P.E.T. (Polyethylene Terephthalate) was created to reduce significant environmental impact in the construction and architectural industry. The beauty of it, is that it is made up of recycled plastic bottles that are shredded and compressed into layers finally becoming a sturdy sheet. It is lightweight, durable and rigid. The product is made using a minimum of 60% recycled content thereby allowing it to continue to be recycled at the end of its life; important for those working with green buildings. EchoTone is therefore one of the friendliest environmentally considerable raw materials within the construction industry.
DOING OUR PART TO CARE FOR THE ENVIRONMENT
In 2019, Forbes estimated that 70% of people want to learn how to live more sustainably. This has been propelled by world events, pushing people to make more considerable and thoughtful lifestyle choices. With more data and transparency at our fingertips, populations are understanding more about their impact on the environment and how our choices affect that.
As a result, when it comes to occupying spaces, we are much more involved in how it affects us, why we stay there and how it was built. It is therefore incredibly important that architects and designers ensure that sustainability for both people and the physical environment are woven into their specifications and design briefs. By using quality sustainable products that occupants are going to see every day supports the critical need for authenticity and respect for nature. This initiative is two-fold, promoting cleaner and greener construction and ensuring that the space that the design is intended for, supports anyone's efforts to live a more eco-friendly lifestyle.
GET MOVING!
EchoTone has a beautiful tactile texture that is incredibly flexible and easy to attach. For instance, they can be built into any shape or size, which appeals to designers and architects that are searching for the right product that allows their creativity to flourish. There is true freedom to really explore intriguing shapes and sculptures with the system. Creative walls, ceilings, rafts, baffles and screens can be constructed easily, with installation being straightforward.
FEELS GOOD, BUT ALSO SOUNDS GOOD
The material of EchoTone has an open cellular structure. This makes it perfect for answering the needs for sound management. Designers no longer need to worry as much about the sound as something completely separate when working with their concepts, as in addition to being lightweight, the design and sound merge together as one holistic unit.
COLOUR EXPLOSION
All imaginative ideas, styles and patterns can be as adventurous or as sophisticated as the design warrants due to a colour palette of over 26 choices. Due to EchoTone's sturdy structure, you can breathe life into more traditional structural elements like ceilings and screens. As such, beautiful colours choices can be used to completely transform a space thereby pushing the boundaries of traditional design and construction.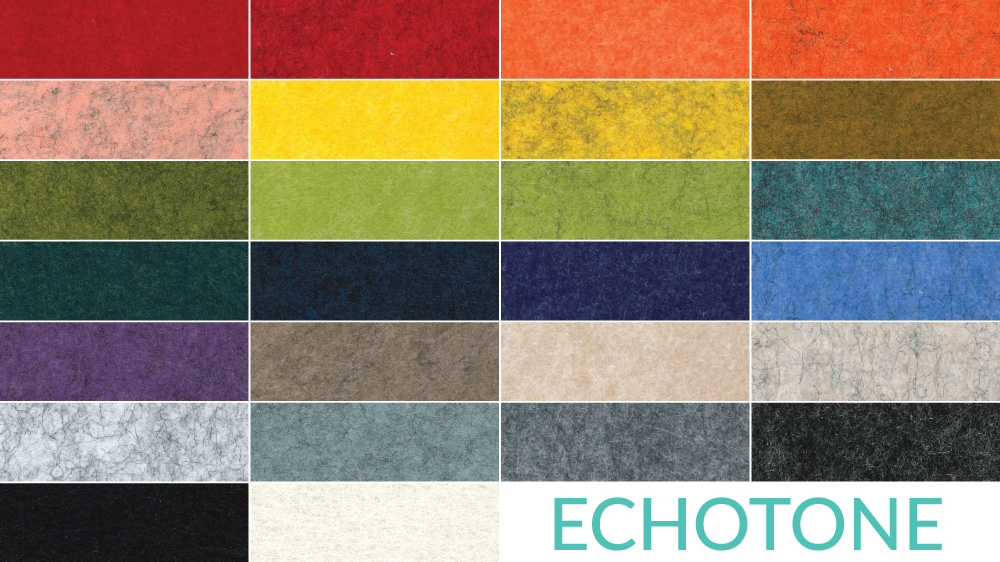 HIGH PERFORMANCE
EchoTone is a high-quality system that architects and designers are turning to more and more. Due to it being safe and stable, it also has low VOCs and no formaldehyde binders. It is light on maintenance and colours are retained as it is UV resistant.
At Vtec we continue to pursue and offer sustainable products and systems, including PEFC and FSC solutions to fully recyclable products. We are serious about our commitment to a kinder world. Read our blog about our sustainable practises to learn more about how we are helping clients with eco-conscious options and how we ourselves, continue to work daily towards reducing our carbon footprint.
Let's help you make the switch to a cleaner and greener architectural solution. Contact us for your sample kit and to speak to our team about your ideations and designs!