Investing in the Specification Process
We are pleased to announce our new partnership with NBS Source.
There are many synergies with how our companies operate, with particular emphasis on the quality of service and technical information provided to all specifiers using the platform.
As specialists in supporting the transformation of commercial spaces with our exceptional wall and ceiling systems, we have chosen to invest in the platform to show our continued commitment to supporting clients with easy access to clear, accurate product and technical data.
We know that many of our clients use NBS as a routine part of the specification process. Therefore, we want to help save you time and make the process of specifying Vtec products as easy as possible.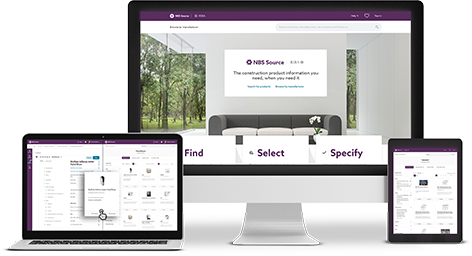 Technical Data at your Fingertips
NBS is an integrated global platform for everyone involved in the design, supply and construction of the built environment. Over 300,000 people use NBS to help them specify around £52bn of projects every year. NBS Source brings together NBS BIM Library, NBS Plus and RIBA Product Selector in a brand new tool that creates a single source for product information.
NBS Source provides product data in a consistent, structured format that will integrate seamlessly into your project workflow. It's all in one place and will make it easier for all our clients to research and specify our products using NBS.
From images, catalogues and data sheets, to digital objects and product specifications – we are building an evolving library of Vtec case studies and information to aid you on your projects, no matter what stage they are at.
Reputation for Technical Excellence
The platform's technical focus is also a good fit with Vtec's key competencies.
Every project, no matter the size, is likely to present some kind of technical challenge – whether that's with the application, integration or installation. We're progressive and always looking at new ways to do things, so even if something hasn't been done before, we're always happy to contribute ideas and find the right solution.
For example, our systems are highly adaptable and we will work with you to incorporate specific access and service requirements to best effect. Our team are experienced in overcoming integration challenges and recommending effective solutions to incorporate, like:
Tricky access
Hidden doorways
LED lighting
Air conditioning vents
Smoke detectors
AV screens with built-in power supply
Bespoke installation requirements
Custom Design and CAD Capabilities
Our teams know our products inside-out and use this expertise to guide and support you in finalising your designs.
We can offer tailored design packages for bespoke projects if required, and provide detailed 3D drawings.
Our wall and ceiling systems have been designed as adaptable modular solutions to provide eye-catching visuals that are both cost-effective and easy to install. If your project requires a more unique approach, Vtec products provide unparalleled creative scope. We routinely produce bespoke options, particularly for our Slats, Beams and Acoustic range to deliver:
Unique application requirements
Geometric shapes
Designs for use on curves
Service integration solutions
Custom angled ends
End-to-end jointing
Quality of Products and Service Delivery
It's important to us that we build long-lasting relationships with the people we work with and we are driven by our passion for providing excellent customer service. We are here to support you every step of the way and are just a phone call away… whether you need technical advice, have an installation question or a specific requirement to help you win a project, we're happy to help!
We strive for excellence at every stage of the process – from the creativity of our designs to the construction and finish of the final panels. You can rely on us for superior quality products that will look fantastic in situ – check out our projects page for inspiration, case studies and examples of our products in use.