In challenging current environments, today's retail successes use different strategies to stay ahead of the pack.
Betting on user experience
Despite the impact of online shopping, physical stores remain an important part of our lives, offering buyers something more than just easy access and the possibility to come into contact with the product – an experience that stretches the shopping far beyond the "walk-in-purchase-leave" scenario. According to Jack Pringle from Perkins+Will, customer experience is the key ingredient of a successful retail point.
Thus, besides capturing the mood and essence of the brand, it is vital to create an enticing and welcoming atmosphere. A careful selection of music, perfume and lighting – all play a significant role in creating and maintaining such an experience all the while displaying the products in the most beneficial way.
When Kent & Curwen opened their flagship store in Covent Garden, they aimed to conceive a place that would reflect the brand's cultural heritage without being intimidating. The choice of our London Brick panel in white achieved a traditional look with a modern twist, illustrating the value of the brand complementing the collection without overshadowing it.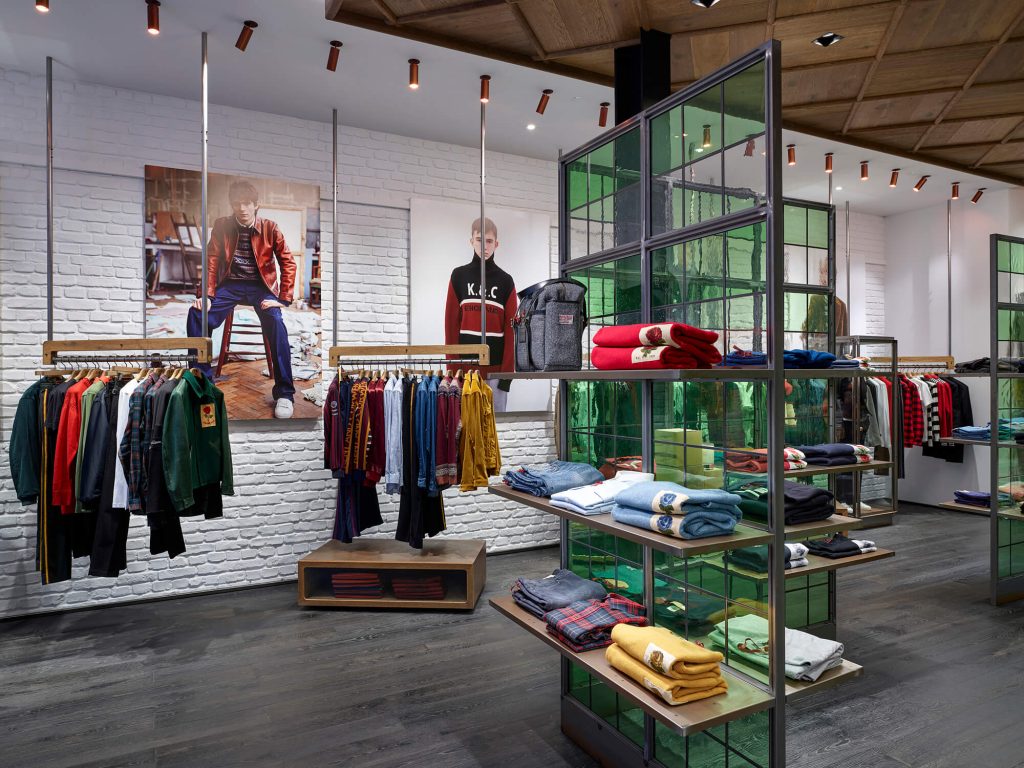 Whilst a beauty treatment salon and shop created a sensual and warm feel by mixing and matching multiple Vtec products, the variation of wall and ceiling finishes deliberately differentiated between the separate zones, still keeping the atmosphere relaxed and casual.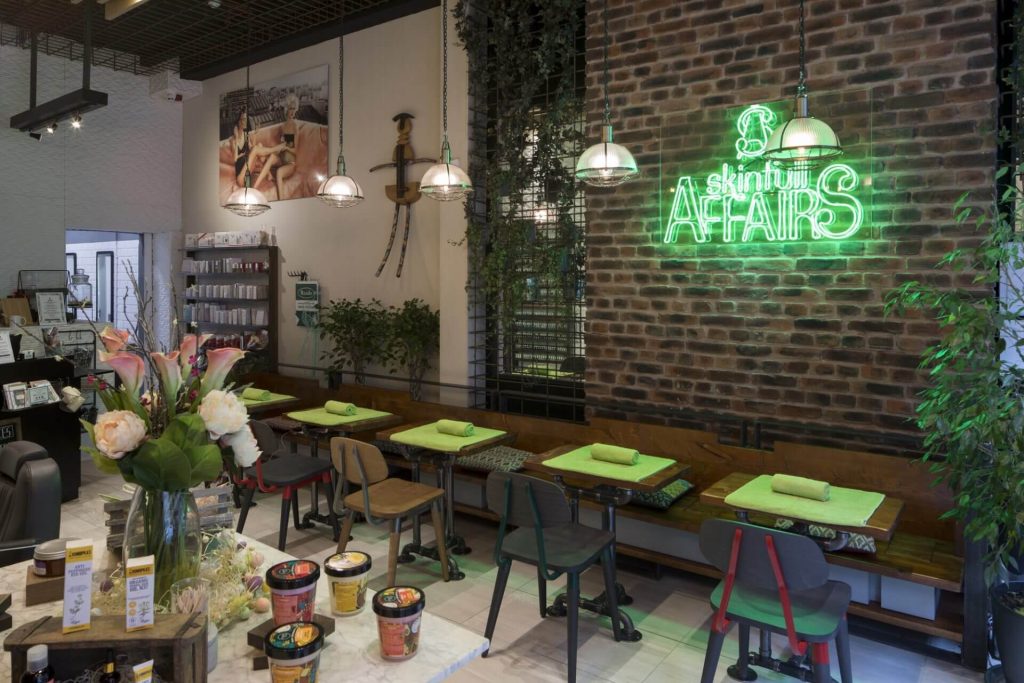 Shops – transformers
Other retailers have turned towards improving customer engagement by diversifying their services or renting out their premises for festivals, community or music events.
Mobile display stands and easy-to-move furniture can all come in handy when building a chameleonic multifunctional venue. When a complete changeover is not an option, shops can choose to move away from a traditional retail layout and instead create a showroom that can be used as a vernissage venue or hold round table discussions for the relevant industry experts.
Such carefully planned showrooms with a flexible design approach effectively represent a fusion of retail, hospitality and educational venues, which help to boost traffic and contribute towards brand recognition.
This tactic is often employed by retailers of high-tech products, e.g. Apple stores. With the benefits of such products extending beyond the visual aspects, there is a need to create an environment that will encourage longer customer dwell time.
Furniture and other interior product retailers have also embraced this concept.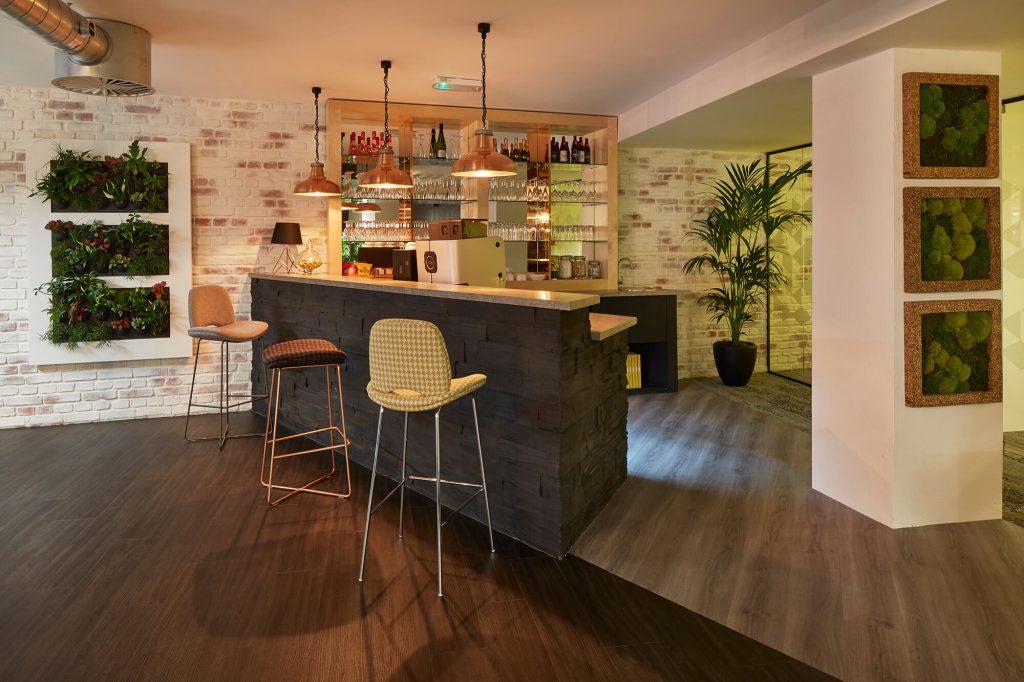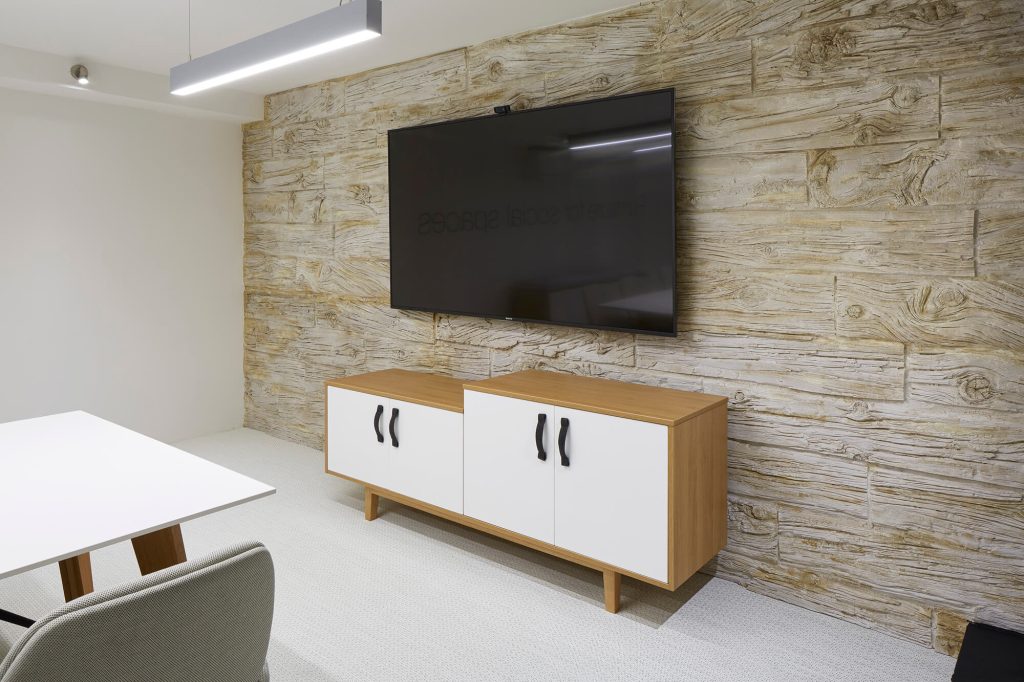 Pop-Up Stores
The rise of online shopping, however, is not the only challenge faced by retailers. High business rates and decreased spending power mean that larger retailers are struggling to cover the cost of the lease, stockage etc. Consequently, there is growing popularity of smaller, more adaptable and even temporary retail units.
Hence, many retailers have welcomed the idea of trading out of shipping containers that were generated by Boxpark, the world's first pop-up mall. Currently set in 3 locations in London, Boxpark offers retailers an inexpensive temporary solution in a trendy environment, fusing the concepts of modern street food and placing local and global brands side by side to create a unique shopping and dining destination. Such a large concentration of traders often ensures high people traffic, but in order to stand out from the competition and compensate for limited floor space, retailers and café owners often need to be more creative when fitting out their trade points.
Our highly durable and versatile Texture Panels – extremely popular with exhibition designers have also been successfully used in a number of pop-up stores and Boxpark, rapidly transforming the spaces and offering unrivalled scope for creativity.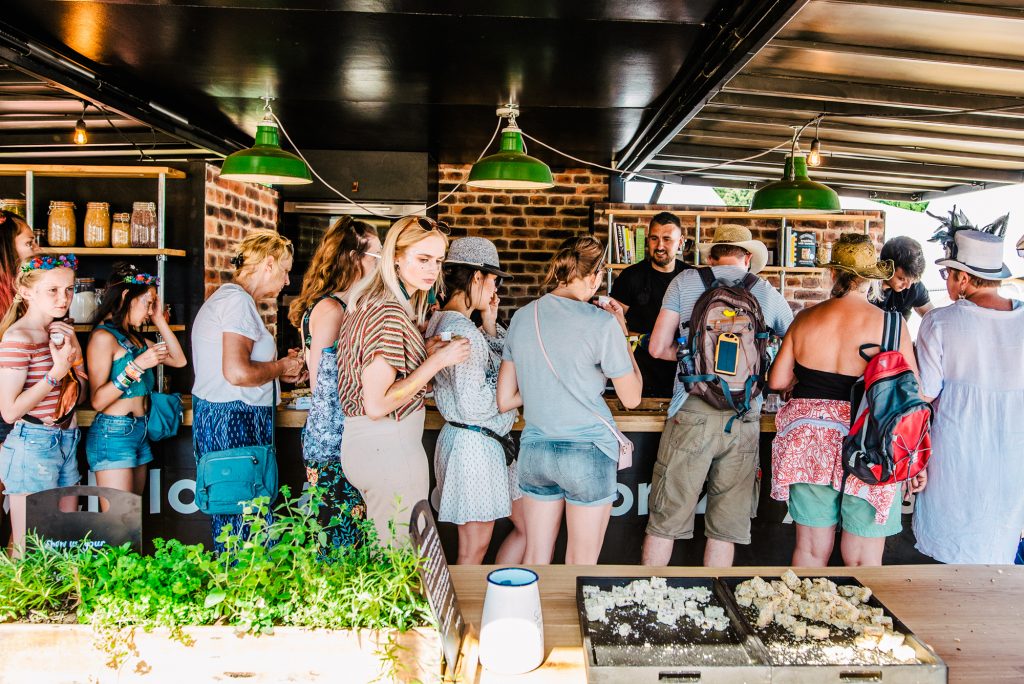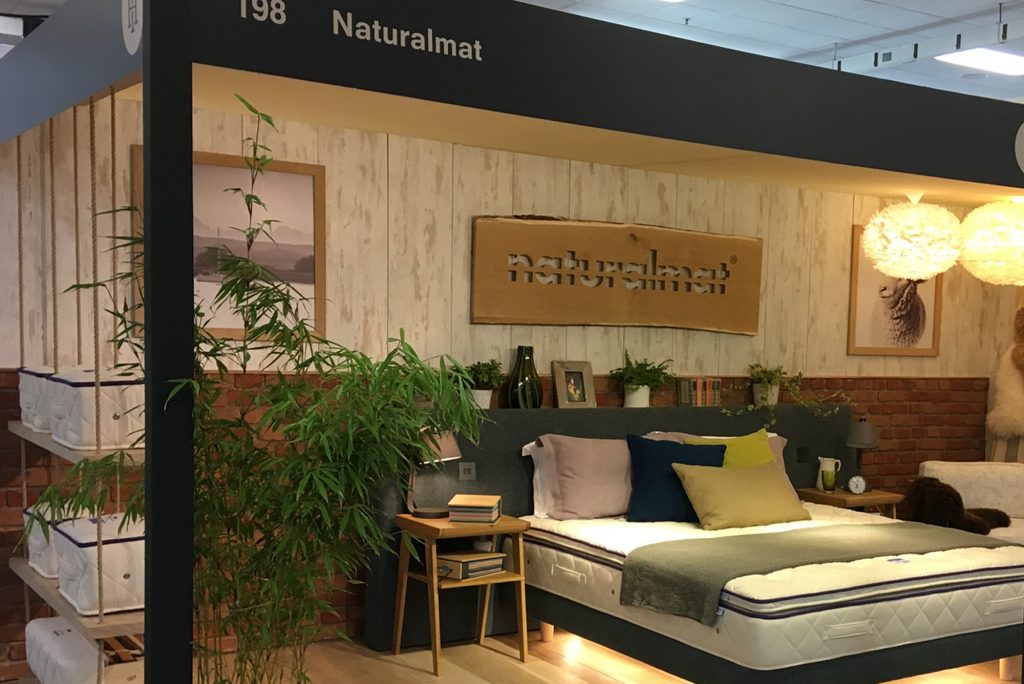 With many years of experience and constant advancement, we have helped many designers and their clients create spaces that stand out visually and feel comfortable and easy to navigate.
Our highly customisable Acoustic Products can easily integrate existing lighting, ventilation and other services, ensuring that the created environment is not only stunning but also highly functional.
To discuss your retail project, call our expert team on 03307 00 00 30