As we become more attuned to the influence of interiors on our well-being, all elements of spatial design are constantly being tested, re-evaluated, and adjusted to achieve greater comfort and emotional satisfaction.
According to a recent study, evaluating psychological aspects of architectural design, ceilings are ranked among the top 3 influential architectural details.
Ceiling height can influence how we perceive the space: large open spaces are considered to be more beautiful and encourage free thinking, whilst more enclosed spaces with lower ceilings can promote concentration.
However, height is not the only influencing factor. Texture, acoustics, and colour of ceilings can equally influence our perception, and with an abundance of options available today, your choices are no longer restricted to plastered ceilings or tiled grids.
Design for acoustics
Some environments have traditionally depended on acoustic solutions for functioning properly. Places like lecture theatres or cinemas can hardly be imagined without adequate acoustics in place.
With the increased popularity of open-plan offices, acoustic ceiling solutions are quickly becoming a norm in work environments as well. The absence of permanent partitions, or partitions made of glass, means that the reliance on ceilings for absorbing the rising levels of noise has become much greater.
Fortunately, nowadays there is a great choice of acoustic solutions that can be successfully integrated into a workspace. Sleek and discreet acoustic tiles, warm and modern slatted ceilings or a combination of both can help you create a comfortable and visually stunning interior.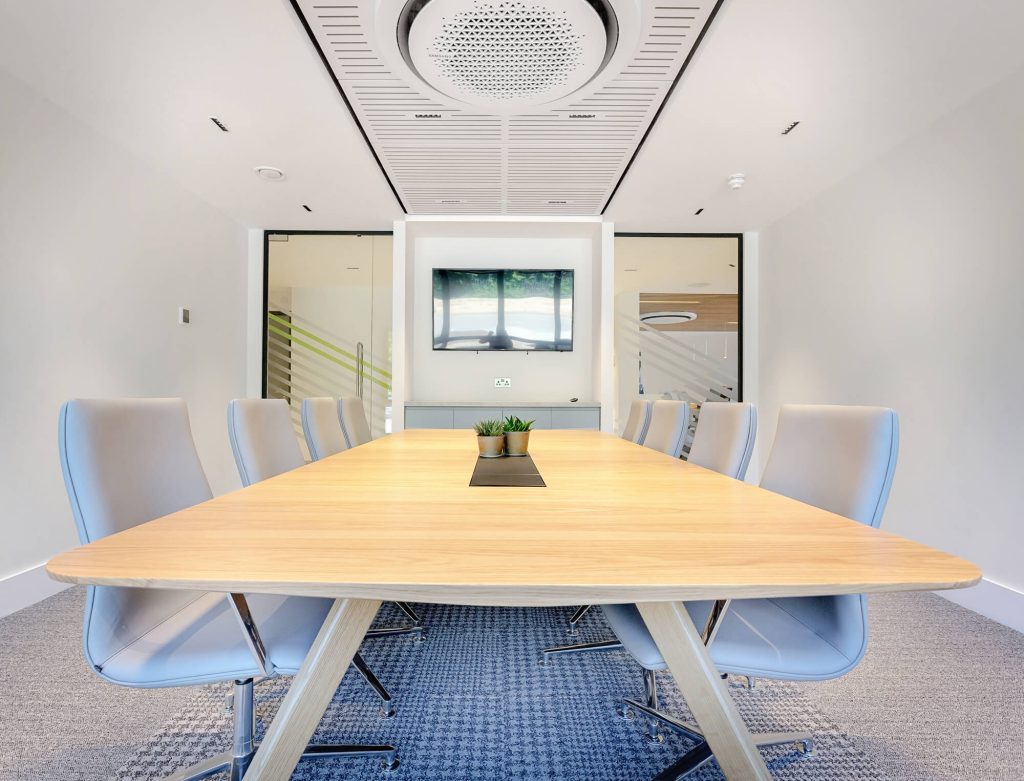 Design for practicality – access consideration and integration of services
The functionality of your ceilings can be stretched beyond acoustic advantages by having additional benefits of integrated lighting and easy access to services.
Our Supaslat system is manufactured to be fitted around existing or planned lighting, air vents and other services, eliminating the need for cutting or adjustment on-site. Our unique Lift and Shift method achieves rapid installation from below the ceiling grid and provides easy and permanent access to the ceiling void.
Such ceilings are functional, and extremely beautiful and can help you save a considerable amount of money on installation and ongoing maintenance costs.
There are hundreds of different finishes to choose from to make the slatted ceiling work for your design, and for those of you who would like to personalise the slatted look further, there is an option to create customised writing or a logo, like it has been done in these superb gym facilities.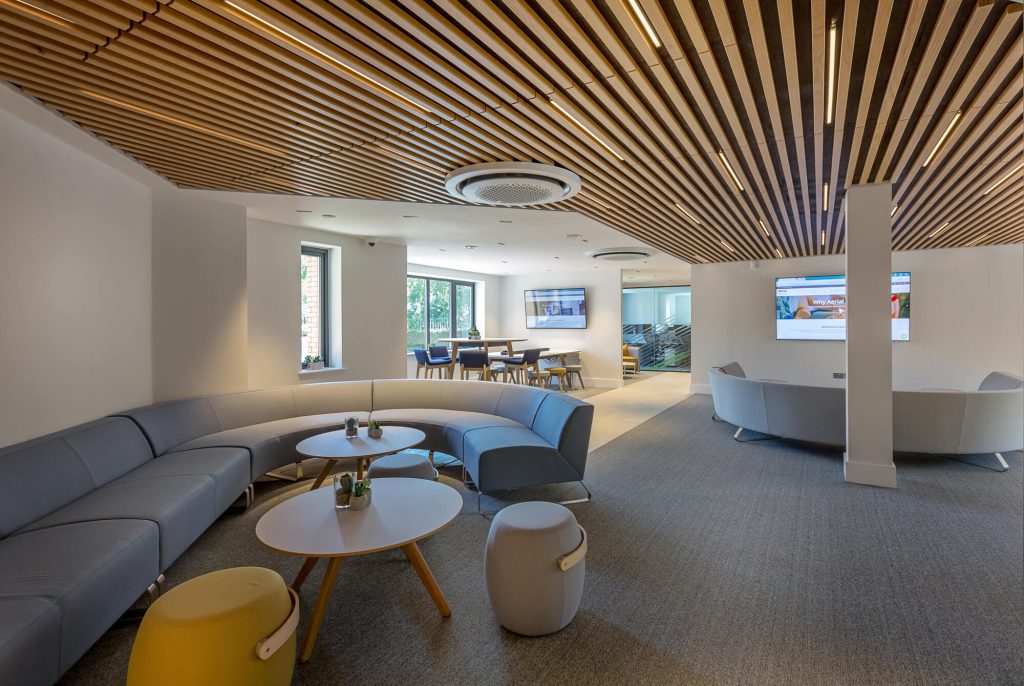 Open plenums and zoning
Sometimes the design concept favours open plenums with exposed services. According to Christopher Goggin, principal and design leader with Gensler: "Open plenum designs often are seen as edgier and newer, and even an indication of the occupants' creativity or innovativeness."
If you plan to keep the space as open as possible, incorporating acoustic solutions into such interiors is an absolute must.
An effective and attractive option is to install suspended acoustic islands or rafts in the most likely areas of noise concentrations – e.g. over the tables or in a boardroom. It is a simple and practical solution, which significantly cuts refurbishment cost and installation time whilst still performing well acoustically.
Having rafts in a less traditional shape, and installing them in an interesting pattern can add a lot of aesthetic appeal to your interior.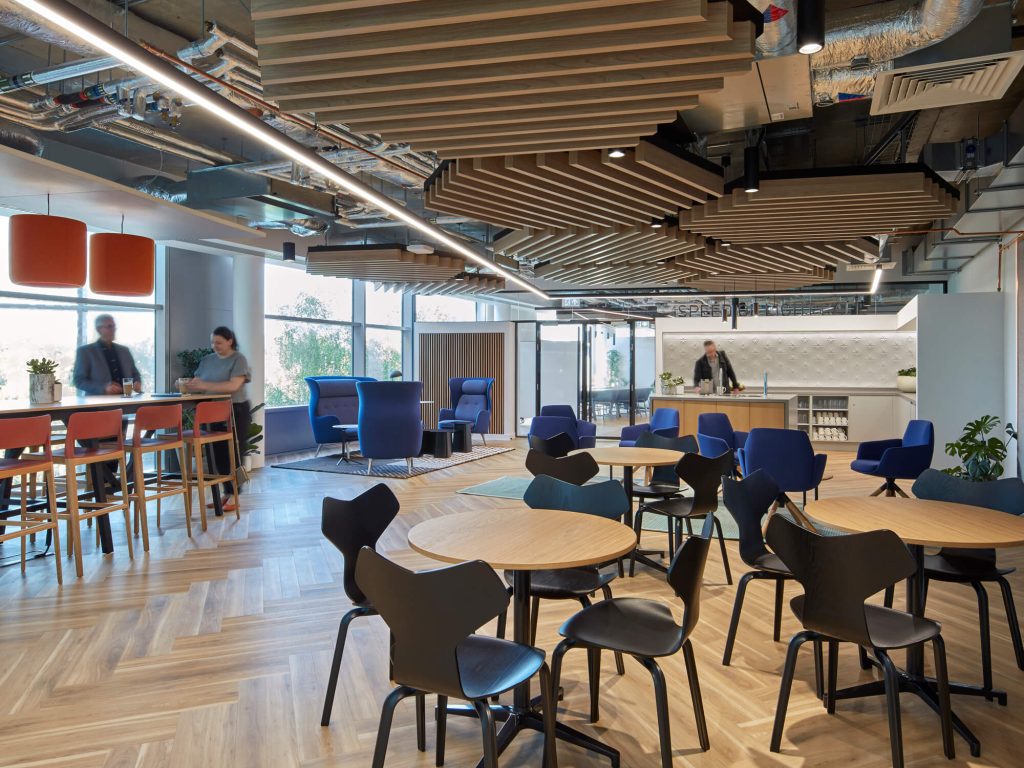 Decorative ceiling solutions
Sometimes ceiling design considerations are purely aesthetic, and ceiling embellishments have been used to enhance interiors for many centuries. Today, apart from traditional decorative moulding, there are plenty of modern, less ornate and more effective options that can help you to make an impact on your ceiling.
This Spanish Tapas Bar used Textured Brick Panels to cover the vaulted ceiling recreating the authentic look of traditional wine caves. Combined with integrated strip lighting, the panels add warmth and cosiness to the place.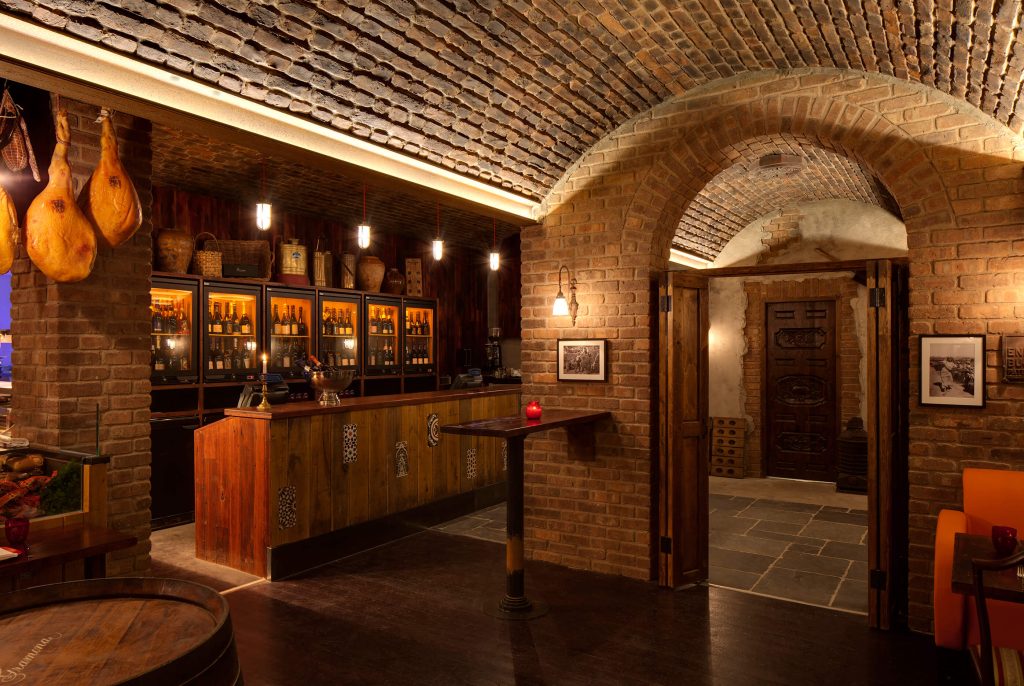 If you prefer more "architectural" solutions, then adding large beams can be an option. Due to heavy weight, the use of solid timber beams can be quite restrictive and often downright impossible in many environments. However, Vtec lightweight Maxibeam system can give you an opportunity to get creative with large beams without worrying about erecting a heavy substructure or getting specialised machinery on-site to handle them.
Installed densely, over a large area, they can act as acoustic baffles, and add an extra depth to the ceiling, decreasing the heights over the areas that are used for activities requiring more focus and concentration.
Used sparingly, in a less organised and asymmetrical pattern, Maxibeams can create a focal point and make interiors more dynamic. This solution is excellent if you are working with a limited budget but still want to make an impact with your ceiling design.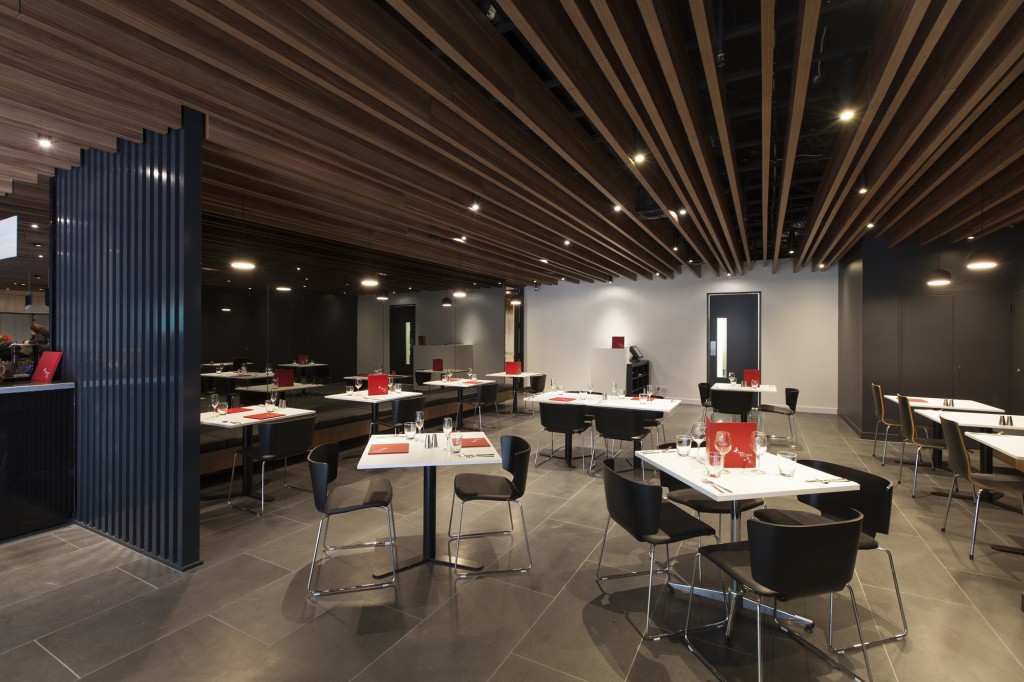 For an even bigger impact, you can opt to have the feature beams in a finish other than wood veneer or laminate. Beams finished in a bold colour might have a stronger association with your client's brand or be better suited for a particular use of space.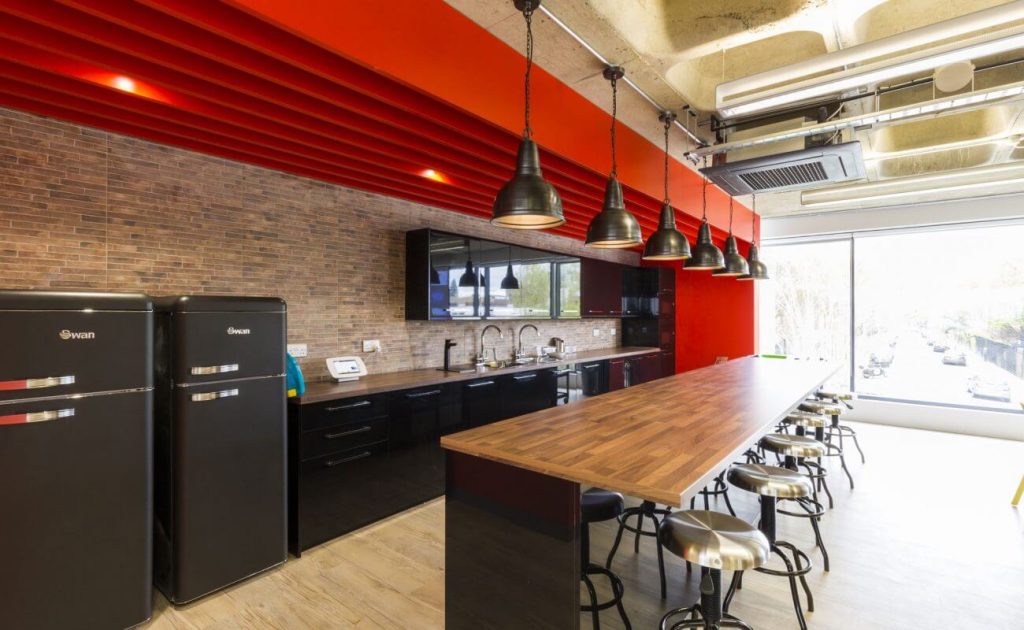 If you are working on a space refurbishment, don't make the mistake of underestimating the impact that ceilings create on the overall design. We offer great solutions that can make your design stand out. Most of our products are customisable and designed to assist you in creating functional, cost-effective and beautiful interiors.