Supaslat system wows in office renovation
We have recently completed a fantastic project at the prestigious Brunel House in Reading. Our client, a corporate foreign exchange specialist, was in the midst of a fast-moving project to renovate their office space, with a very tight deadline and launch party already planned.
Upon assessing the initial enquiry regarding this contemporary interior, we utilised our expertise to decide on the best products to use. The key criteria were speed of installation, meeting budget constraints and achieving a particular aesthetic brief. Our answer was to incorporate two of our most impressive products, the Supaslat 4 for the walls of the premises, and the Supaslat 5 for the ceilings, incorporating solid oak and integrating acoustic textiles in the modular units.
These real wood slatted panels were the perfect addition to this project, being extremely quick to install and possessing excellent decorative and acoustic properties. With bespoke sizes and finishes to the client's exact requirements, Vtec were able to deliver a bespoke solution to the inspiring office space.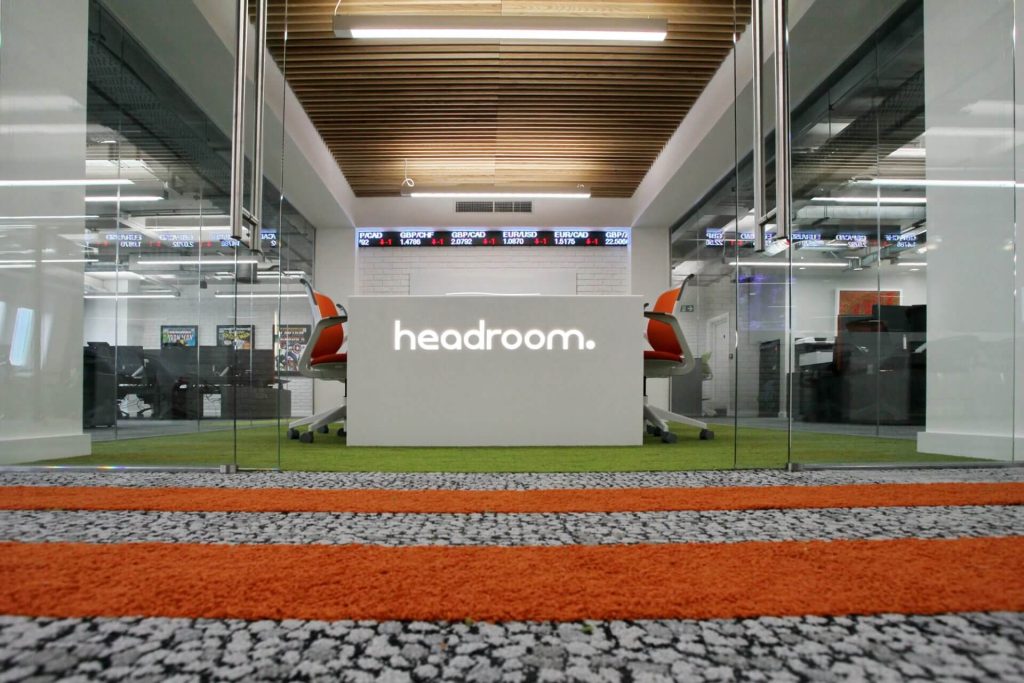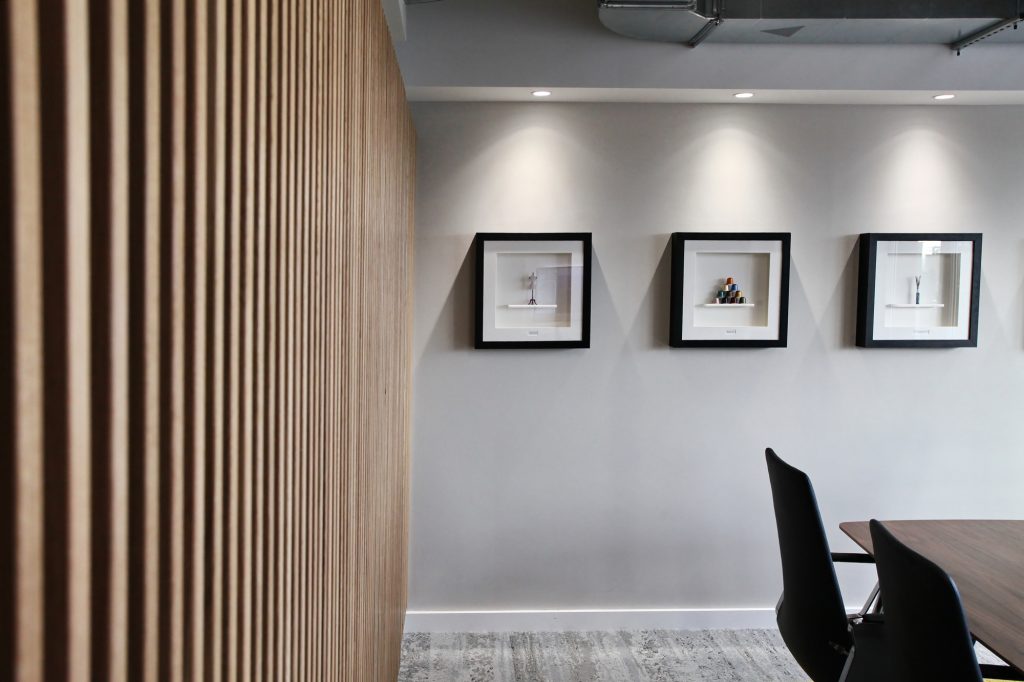 The natural appeal of timber, and its versatility in creating a variety of moods, made this the ideal material to create both an organic charm and a relaxed yet productive atmosphere for the staff. The visual impact upon entering the office is undeniable, from the entrance area where the panels surround the reception desk, through to the individual offices and meeting rooms, inside which the excellent acoustic capabilities really come into their own.
With our products featuring throughout several different areas, it was important for them to sit seamlessly within the interior design, completing a fully cohesive concept. With the simple, flexible design of the Supaslat system, this was successfully achieved. The feature walls and ceilings tie in with the clean lines, contemporary colour scheme and stylish furniture to stunning effect.
Overall we were delighted with our contributions to this highly professional and welcoming environment, which we feel will create the ultimate first impression for all visitors.
The client's CEO, who provided dynamic input throughout, managed the project to a superb outcome. In fact, it has since been described as one of the '5 Coolest Offices in Europe'.
Want to find out more about our products? Talk to us about your project today.