With workspace designs constantly shifting and evolving, the need for inviting and inspiring spaces for people to work in is still important and prevalent as ever! Here are a few unique ways you can truly transform workspace areas to a stunning effect.
You know how important the atmosphere of a space is. At Vtec you will find that we not only offer exceptional wall panels and acoustic systems, but also deliver an enhanced environment and experience for occupiers.
How can you transform spaces that leave a lasting impact?
1. Flexible workspaces
More and more offices are being designed with open-plan concepts that utilise space, natural lighting and the removal of traditional cubicle-style spaces. Instead, spaces can be built around multi-functional open desks, that inspire collaboration and teamwork. The psychology behind it is that it encourages a better workspace experience for employees who shift during their 5-day work week from home to office.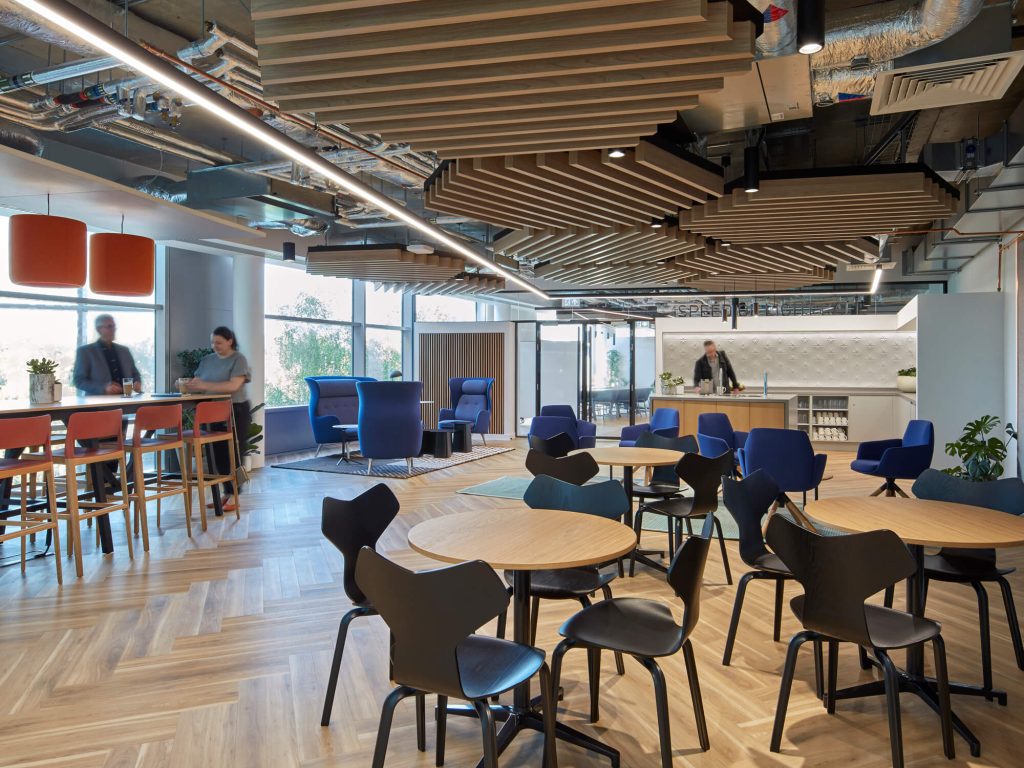 2. The prioritisation of workplace well being
You know that more and more, every one of us is prioritising our mental health and emotional bandwidth. Architects, Designers and Contractors are all poised with the task to develop positive atmosphere spaces with a sense of cosiness that employees often feel when they work from home. Natural features and biophilic touches work well to quickly transform a space to be warm and welcoming.
3. Quiet Spaces
Acoustics plays a vital part of an occupants well being by reducing unwanted noise. There are a myriad of benefits to sound absorption. Some of them are increased productivity and a reduction in stress levels. When a client comes to us asking for help in creating acoustic comfort in a space, depending on the project, we offer both modular and bespoke solutions.

4. Cosy Office Spaces
Have you seen the uptick in clients wanting softer specs in office fit-outs? Blurring work and home interiors delivers intimacy and warmth.

5. Sustainable Materials
Employees value more than ever before occupying spaces and working in environments that treat the earth kinder and help preserve the planet. Whilst there are many small and important ways a workspace can be sustainable, what about the materials that are used for the interiors?
We recognise the value of sourcing responsibly and do our utmost to follow sustainable practices as far as possible in the manufacturing process. Some of our Slats, Beams and Acoustic Systems are FSC® certified (FSC® C160047) and PEFC™ certified (INT-PEFC/COC-002119). To learn more, we've written a whole blog post all about our Sustainability and Manufacturing process.
6. Bright and Bold Colours
Gone are the days of grey, white or cream stark offices. Instead, we suggest saying hello to bright inviting colours that spark creativity and happiness. We all need that infusion of cheerfulness now, more than ever before!
Each system we carry offers a fantastic spectrum of colour choices and effects. Giving clients hundreds of options to choose from.
Our  EchoTone system is a light weight eco-friendly acoustic absorber and offers 27 great colour choices to introduce and infuse bold elements of colour into a space.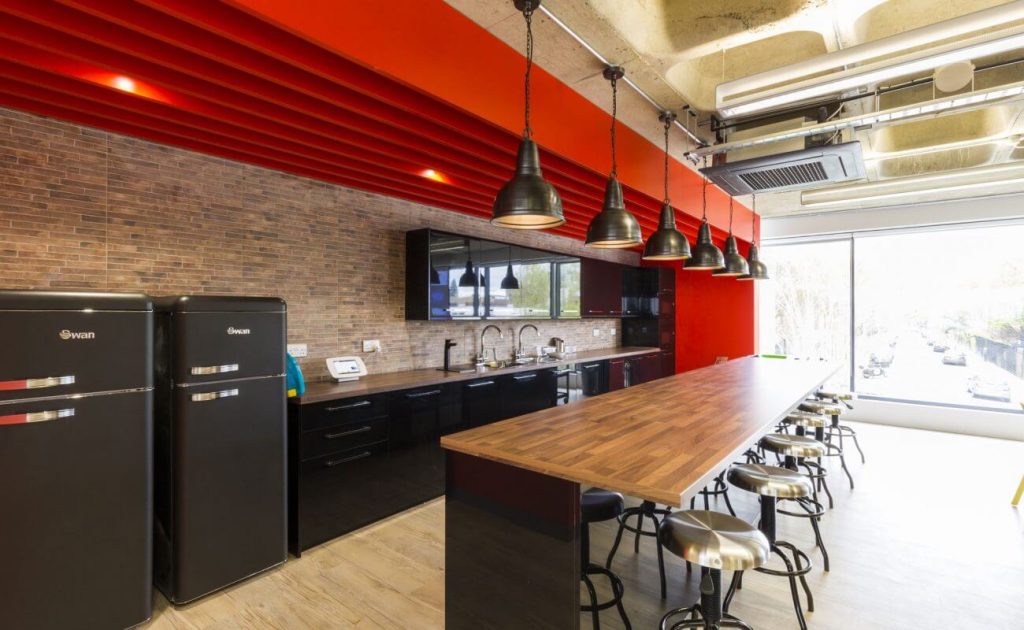 You will see that our decorative wall panels, acoustic walls and ceiling systems can support and create any desired atmosphere. Trends change often, it's why we work alongside specifiers to help deliver the right environment and experience.